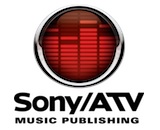 Sony has taken steps to assume sole ownership of the Sony/ATV publishing branch, buying out the stake owned by Michael Jackson's estate. However, the move has raised some concerns among the other labels. Warner Music Group and a collection of independent labels have brought their concerns over the buyout before the European Commission. They argued that controlling all of the publishing division would grant Sony too much power over pricing and deals, getting extra leverage with companies such as Spotify and YouTube in licensing negotiations.
"It's difficult to imagine how the Sony/ATV deal could get any kind of green light from the European Commission," said Helen Smith, executive chair for indie label lobbying group Impala. "Just three years ago the EC effectively set a limit when it already said Sony was too big and had to divest assets."
If the EC does clear Sony's $750 million buyout of Sony/ATV, then it's possible that it would also require the label to divest some assets, such as the worldwide rights of certain artists or song catalogs.