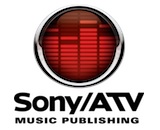 Sony is moving to assume sole ownership of its Sony/ATV publishing arm. It is buying the 50% stake in Sony/ATV from Michael Jackson's estate for $750 million. The Jackson estate will continue to hold its stake in EMI Music Publishing, even as Sony/ATV changes hands. The parties are slated to have a definitive agreement by March 31, and the deal will be subject to regulatory approvals before closing.
"This agreement further demonstrates Sony's commitment to the entertainment businesses and our firm belief that these businesses will continue to contribute to our success for years to come," Sony Corporation's President and CEO Kazuo Hirai said.
The publisher began as a joint venture between Sony and Jackson in 1995. In recent years, there have been occasional rumors that Sony would sell off its share of the publishing house. However, all the recent news has seen Sony entrenching with the publisher, including keeping current leader Martin Bandier at the helm.