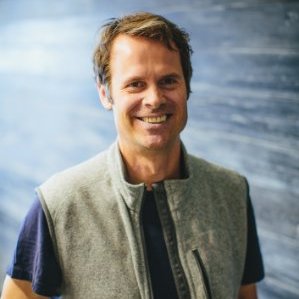 "Before I turn to the corporate update and the latest quarterly results, I want to offer some perspective on this company that I founded with two friends over 16 years ago."
That is how Tim Westergren, Founder and second-time CEO of Pandora, began yesterday's earnings call for Q1 2016. He launched into a reminiscence of his touring days as a musician during which he "hatched an idea that I thought might fundamentally change the odds for musicians." In this preamble, Westergren drove home his credibility as a musician's advocate, and helped position Pandora's business strategy in alignment with musician needs. 
That was just the start of extraordinary speech-making that laid out a confident (one might say defiantly confident) prediction of a shining future — all before saying a word about financial results. When Westergren was finished he turned the call over to new COO Sara Clemens who outlined Pandora's product lineup, with under-the-hood features that Clemens differentiated from competitors. The combined monologues took several minutes, and set the table with a detailed and carefully composed portrait of Pandora's many years of product-building expertise and inherent competitive advantages. Not a word of financials.
Finally, Numbers
CFO Mike Herring took over to deliver quarterly financials. Herring reinforced the five-year plan (outlined in the previous quarterly call) to scale revenue to $4B, with half of that coming from the core Internet radio business.
Key financial results emphasize growth of revenue, growth of net loss, and upward adjustment of revenue targeting.
Total Q1 revenue: $297M
RPM: $50. This is revenue per thousand listening hours — Pandora's key performance indicator (usually not reported in media coverage of these earnings calls). RPM grew 14% year-over-year.
The advertising portion of Q! revenue was $220M, setting the stage for Pandora becoming a billion-dollar advertising radio company. The terrestrial radio industry generated $15-billion in 2015, according to the RAB.
Local advertising revenue in Q1 was $61M. Pandora operates an extensive network of local sales offices in dozens of U.S. city markets.
Here are the key audience metrics for Q1, which are always scrutinized as closely as the financials:
Listener hours (%.52-billion in Q1) grew 4% over Q1 2015.
The monthly listener number in March was 79.4. That's a slight dip from December, and essentially flat from a year ago.
Investors don't like that flat audience growth. But they like upwardly revised revenue guidance, which they got: Full-year revenue is expected to fall between $1.41B and $1.43B. Pandora stock opened sharply upward this morning (when was the last time we reported that?) and is trading +5% as of this post.
Pyramids and Funnels
"We are a pyramid, not a funnel, a pyramid with a large and sustainable base upon which to build new businesses. We are upselling listeners, not trying to catch them as they fall."
That was Tim Westergren describing what he asserts is Pandora's key competitive advantage. The base he refers to is 100-million listeners who use Pandora each quarter. (About 80% of them log in at least monthly.)
In another part of the call, Mike Herring detailed why the pyramid is important: "The economics of subscription businesses today aren't working on a standalone basis because the customer acquisition costs are too insane. When you work as a funnel and you have to fill that funnel with increasingly more expensive customers. Your next million customers always cost more than the million you just acquired. That lifetime value of the customer approach becomes thinner and thinner and thinner, and it's harder to make money."
By contrast, according to Herring, Pandora's base already generates revenue, so that "acquiring" them into the upcoming on-demand service (projected to launch toward the end of 2016, and meaningfully hit the market in 2017). As a result, the acquisition cost of the on-demand business is "essentially negative," Herring said.
CRB Rates and the Value of Certainty
"Following the CRB ruling at the end of last year, we have certainty around our cost and clarity on how to execute against our plan." That was Mike Herring, who put the significance of the CRB's royalty rates near the top of his remarks. (Music licensing rates were set at 17 cents per 100 track streams, a 15% increase for Pandora over the 2015 rate.) "While the CRB decision increased the royalty rates we pay for sound recordings going forward, our ability to drive significant gross profits persist," Herring said.
Not everyone on the call is as sanguine about the cost stability. Benjamin Daniel Swinburne of Morgan Stanley questioned the potential for rates to increase, presumably because SoundExchange, which collects label royalties and litigated for a higher rate, might appeal the CRB ruling. Mike Herring argued for a cooperative approach across the industry:
"For the overall marketplace to be successful, everyone has to have a way to win and the right margins have to be developed. And in order to do that, there have to be the right incentives to invest, bring things to market, upsell and cross-sell people across different products within a portfolio, et cetera."
Hints of the On-Demand Service
Pandora will build an interactive, on-demand music service to stand alongside the non-interactive radio service — that is explicit and clear. But what will that new product look like? There's the big question, and COO Sara Clemens offered hints.
"We are not building a me-too offering. We do not believe that the basic 30 million songs and a search box approach serves customers well. You can count on us to reinvent the on-demand experience in a distinctly Pandora way using our immense trove of preference data and the power of dynamic personalization."
The "me-too" reference could have been a swipe at Apple Music, which joined the interactive field last summer, and has accumulated 13-million subscribers (some of whom are presumably in trial mode).
"It will be as effortless and intuitive as our radio product," Clemens continued, "and introduce tens of millions of listeners to the joy of a truly interactive music experience. The talent and technology acquired via the Rdio acquisition has been integral to this roadmap, and it has been exciting to see the teams come together to design a truly new offering."