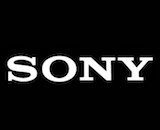 Sony Music Entertainment posted 57% growth in streaming revenue in the past 12 months. That increase more than offset the company's declining download revenue, but was not quite enough for it to break the $1 billion mark.
Sony's total revenue in the year through March rose 10% on year to 617.6 billion yen ($5.47 billion), while the recorded music business generated 412.7 billion yen ($3.65 billion), up 7.7%. Streaming accounted for 27% of all recorded music business revenue at 111.43 billion yen ($986 million). Downloads saw $767 million in revenue, 21% of the company's recorded music income. The combined digital sources outpaced the 38% share from physical sales.
Sony's results are particularly interesting because of the pop songstress Adele. Her album 25 was a massive success in terms of physical sales, hitting 7.4 million in just six weeks. It wasn't on any streaming services in its entirety; a handful of singles appeared on Spotify and she put music videos on YouTube. Given that rival label Universal managed to exceed $1 billion in streaming revenue last year, it's fascinating to see the impact that one powerhouse performance can have on the results of even a company as big as Sony.