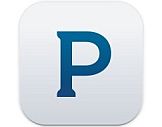 "We're invested in the long-term and I could not have more conviction about the ability of Pandora to lead the future of music," CEO Brian McAndrews said in announcing the company's financials for Q4 and FY 2015. "In 2015 we demonstrated the power of our core industry-leading internet radio business and made substantial investments and progress toward building the world's go-to music destination for listeners and artists alike."
Key points for Q4:
Revenue reached $336.2 million, up 25% from the year-ago period
Net loss was nearly $19.41 million
Ad revenue was $269.0 million, up 22%
RPM increased 18% to $60.75, a record high
Listener hours edged up 3% to 5.37 billion
The final quarter saw the highest net revenue for the audio company in 2015. RPM, or revenue per thousand listening hours, is a key metric for Pandora, measuring efficiency of its earnings from streams. As CFO Mike Herring explained during an analyst event in the fall, terrestrial radio has an RPM around $70; Pandora is nearing ever closer to that standard.
Despite the improved performance on so many metrics, the markets seemed unimpressed. After Pandora's prices rose 5.4% yesterday, possibly fueled by acquisition rumors, the release of the financial information was accompanied by a drop of 3.9%.

Key points for 2015:
Revenue totaled $1.164 billion, while annual net loss was $169.66 million.
Advertising revenue increased 27% to $933.3 million
Listener hours rose 5% to 21.11 billion
In issuing guidance for the current year, the first quarter is projected to have revenue of $280-$290 million. The full year is anticipated to see revenue of $1.40-$1.42 billion. "Given our confidence in our core advertising model, the massive long-term opportunity and the competitive advantages we have built, we believe 2016 is the time to build on this foundation and invest in our many opportunities to fuel revenue acceleration in 2017 and bolster long-term growth prospects," McAndrews said.