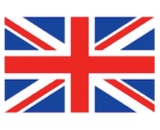 The UK is getting a second national DAB digital radio multiplex network on Feb. 29. The network is coming courtesy of Sound Digital, a joint venture formed by Arqiva, Bauer Media, and UTV Media in 2014. The launch was first teased last spring when Sound Digital won the contract. Since that announcement, the roster has been expanded to 18 stations that will launch within a month of the multiplex's official start date:
talkRADIO (news and current affairs)
talkSPORT 2 (live sports and sports talk)
Virgin Radio (rock and pop music)
Share Radio (business and financial news)
Mellow Magic (relaxing and melodic music)
Magic Chilled
Absolute 80s
KISSTORY (old skool dance)
Heat (pop music, celebrity gossip and entertainment)
Planet Rock (classic rock music)
Sunrise Radio (Asian music and speech)
Awesome Radio (new British Muslim lifestyle, music and speech)
UBC 2 (Christian music)
Premier Christian Radio (Christian music and speech)
Premier Praise
Panjab Radio (for British Sikhs and Panjabi speakers)
Fun Kids (children's radio station)
Jazz FM (jazz, blues and soul)
Within the forthcoming multiplex, three stations have committed to broadcasting on the DAB+ standard. Jazz FM, Fun Kids, and Magic Chilled will be using the more efficient spectrum. They are the first national stations to use DAB+.