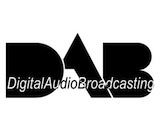 Listeners in the UK are getting a new set of DAB station options next year thanks to a new national digital radio multiplex getting assigned an operator. Sound Digital, which is a consortium of Arqiva, Bauer, and UTV Media GB, will run the set of 14 new stations. The consortium will be responsible for upgrading the equipment at these stations and reaching 75% of households with the set of stations. It will be required to begin broadcasting the new DAB stations by the middle of 2016. The new stations in this expansion are:
Virgin Radio – rock and pop music
talkRADIO – news and current affairs
talkSPORT 2 – live sport and sports talk
talkBUSINESS – business and finance programming
Sunrise Radio – Asian music and speech programming
UCB Inspirational – Christian music
Premier Christian Radio – Christian music and speech
Jazz FM – jazz music
British Muslim Radio – Asian music and speech, with elements of Islamic content
Absolute 80s – 80s music
Magic Mellow – relaxing and melodic music
Planet Rock – classic rock music
Heat Radio – pop music, celebrity gossip and entertainment
Kisstory – old school dance tunes and anthems
Some of these stations are already broadcasting on the existing DAB multiplex. Launching this expansion will free up spots on that bundle, which is operated by Digital One, so the UK will likely be seeing an increase in the number of nationally available digital stations.
Sound Digital won the license from Ofcom, the UK's government-sanctioned regulator for the communications industries. In addition to granting the multiplex license, Ofcom is also supporting the Local DAB Expansion plan to get the digital signals into more homes and vehicles. The website for the project has maps predicting where people will have coverage once the plan is completed in the second half of next year.
Currently, 48.5% of adults in the UK own a DAB radio set. Digital radio also accounts for 36.3% of radio listening in the market, according to Ofcom. Previously released data from WorldDMB also pointed to growing access to digital radio in the UK, both in terms of in-car access and availability on roads.