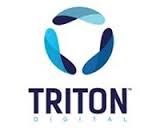 The Triton Webcast Metrics Top 20 Ranker has seen Spotify's listening metric streak upward since the music service joined the Ranker in January, 2015. Three years later, in January of this year, Spotify overtook Pandora for the first time, as Spotify gained four percent listening from the previous month, and Pandora dropped two percent.
Things to keep in mind:
RAIN News uses a single metric in our tracking of the Triton Ranker since 2009: Average Active Sessions (AAS) domestically (U.S. only), in the 6:00am to midnight framework, Monday through Sunday. (Pandora leads substantially in the 6:00am to 8:00pm, Mon-Fri lens.)
Time Spent Listening is another key metric tracked by Triton, and Pandora easily tops Spotify in that department (o.58 hours vs. 0.40 hours).
Webcast Metrics reports full audience listening, and does not break out ad-supported service from subscription service. This is meaningful on the business side, because Pandora's listening is 93% ad-supported, and Spotify has a much larger portion of subscription listening.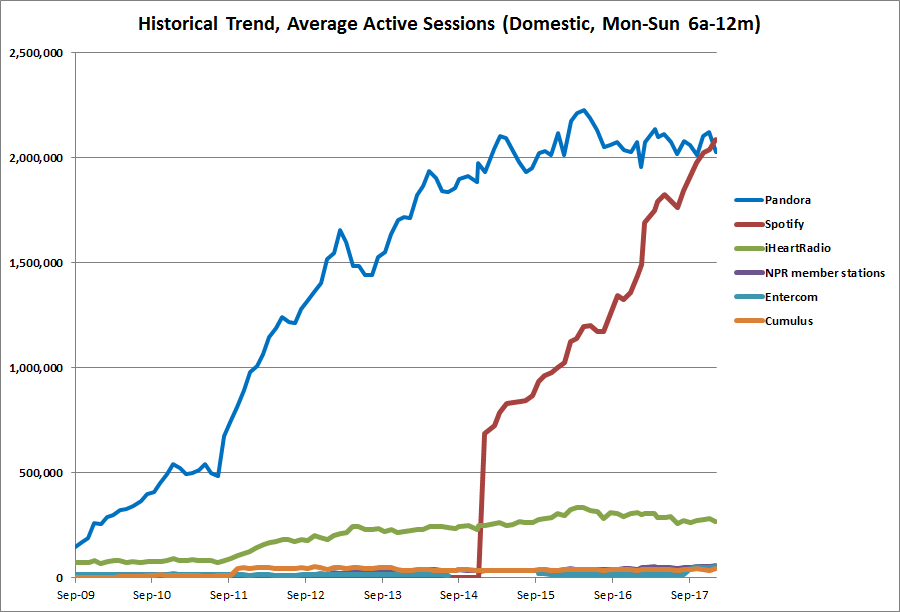 Overall webcast listening remained essentially flat month-over-month for the entire group, while year-over-year listening increased 16%. iHeartRadio, which always places third on this list, dropped four percent of its AAS listening from the previous month.
---