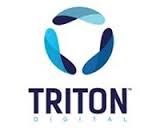 In the December report of Triton Digital's Webcast Metrics Top 20 Ranker, overall stream listening remained steady from the previous month. The three leaders — Pandora, Spotify, and iHeartRadio — each gained a single percentage in Average Active Sessions (Triton's AAS metric). Every other component of the Top 20 Ranker lost some degree of listenership in December.
As always, RAIN looked at the November report through the AAS (Average Active Sessions) lens, Monday – Sunday, 6:00am to midnight.
Spotify, which crossed two-million AAS for the first time in the November report, extended its three-year march up the Triton report, as it continued its chase of Pandora for the #1 position. Pandora had a slightly better December than Spotify (in number of sessions), and stayed out of reach. Following is the long-term trend chart showing the near-collision of Spotify and Pandora trendlines:
---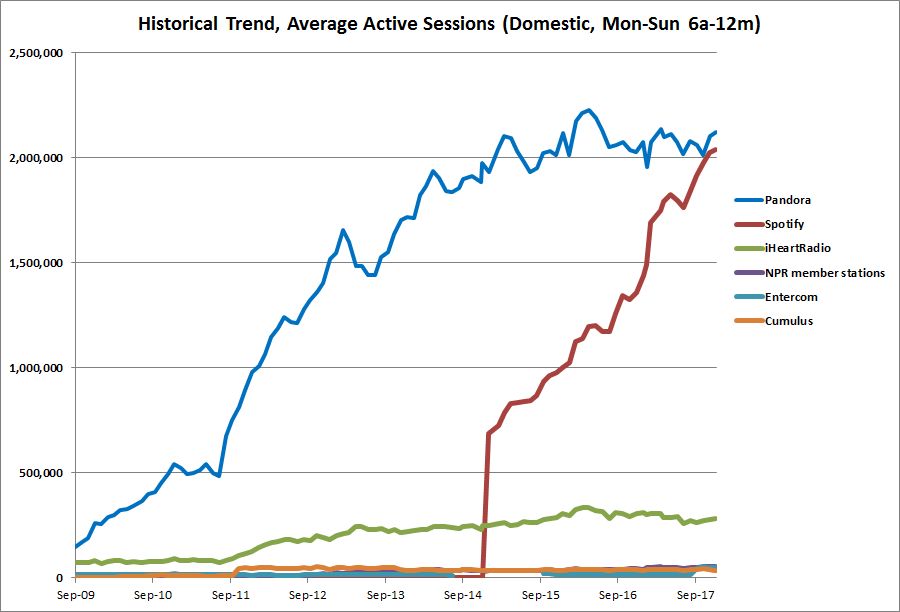 ---
The total Average  Active Session number for the entire 20-entity cohort was 4.7-million in December. That's the average number of simultaneous stream listening sessions happening at any time in the month.