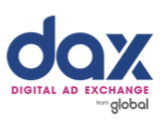 VURBL, a free streaming audio platform for all audio types, has struck an agreement with DAX for U.S. ad reselling. It is an exclusive deal for DAX.
VURBL joins DAX's U.S. roster alongside streaming platforms including TuneIn, Cumulus Broadcast, AccuRadio and Audiomack. In addition, DAX podcast publishers in the U.S. include Action Park Media and BreakBeat Media.
"DAX is thrilled to add the innovative VURBL app and its inventory to our roster of publishers," said Les Hollander, CEO, DAX North America. "VURBL's ability to aggregate and democratize audio inventory in a brand safe, measurable environment will make a welcome addition to our stable of publishers."
"VURBL is equally excited to have the powerhouse of DAX to help bring Vurbl's programmatic audio ad inventory to market and increase the monetization opportunities for our creators, bringing us closer to realizing our potential to become the one of the largest audio streaming platforms for creators and listeners in the world," said Audra Gold, CEO and Founder of VURBL.
.