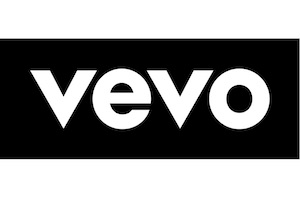 Vevo has rolled out a new app for the Apple TV, with more television support to roll out in the future. The new features for Vevo's Apple TV presence include a pop-up navigation bar for browsing while viewing videos and curated video and playlist recommendations. The company also plans to roll out support for its new social Watch Party feature.
"In recent years, this platform has lacked the rich and immersive experience that a new generation of viewers demand from their connected devices," CEO Erik Huggers said. "With Vevo for tvOS, we've created an environment that allows the music video to shine once again on the big screen, with an intuitive user interface and new levels of personalization and control."
Vevo has made several updates to its service in recent months. The company announced at the start of the year that it was putting plans for a subscription service on hold in order to focus on global expansion and original content. It also hired a new chief sales officer in February.