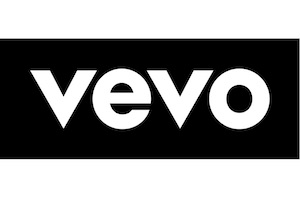 Vevo has been working on towards a subscription tier for at least a full year, but it seems that the wait will continue. CEO Erik Huggers said in an interview that the subscription plans are on hold while Vevo focuses on international expansion and producing original content.
Although its connection with YouTube means that 80% of Vevo's audience is outside the U.S., the imprint for the company's own website and apps is small. Vevo currently has localized operation in just 14 markets. Huggers said Vevo is aiming for rapid expansion, with hopes to double or even triple the number of markets by the year's end. "2016 for us was all about laying the foundation," he explained. "This is about timing and sequencing."
The other key topic for Vevo this year will be "a hard reset on content and programming activity." Huggers noted that many other music companies are also pushing into original content and video, but was confident in Vevo's ability to lead the sector. "It's wonderful that all of these companies are getting into video," he said. "But these are audio companies first. For us, it is the core of our strategy." Vevo will keep in brief, focusing on short-form video rather than full-length shows that would put it in competition with Netflix or Hulu.