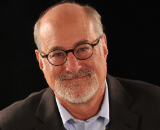 Steve Goldstein's Amplifi Media works with media companies and podcasters in developing audio content strategies. This column was originally published on Blogstein, the Amplifi blog.
---
We teamed up with Jacobs Media a few weeks ago to launch Sonic Ai, a company focused on developing skills and strategies for the new exploding category of voice assistant devices.
Not surprisingly, there is a great deal of interest in the radio business regarding these devices. The potential for radio is significant as it brings "radios" back into the home.
We returned recently from presentations and meetings at the NAB, and The World-Wide Radio Summit.  We have also been on a series of conference calls with radio stations and groups.  Here are seven of the top questions we are being asked:
Are these things really a big deal?
Like a rocket ship.  They will grow 130% this year.  It's one of the fastest electronic product introductions in history. Somewhere between 7 and 11% of Americans already have access to these devices. Analysts expect 27 million to be sold by the end of this year.  Microsoft just announced their "Cortana" device and Apple is expected to enter shortly.
You know you have made it into the mainstream when Saturday Night Live does a parody:
Why is this good for radio?
It is becoming harder to find radios in the home.  The younger the individual, the less likely they are to have a radio where they live. We have seen various studies including Jacobs Techsurvey '13 and Edison Research's Infinite Dial which estimate over 30% of millennials don't have a radio at home. Just walk into any Best Buy and see if you can find radios, or clock radios.
On the other hand, voice assistant devices are at the front of the store and end up in bedrooms, family rooms and kitchens.
Effectively, this puts a radio back in the home.  But it also puts Spotify, Pandora, Amazon Music and every other radio station stream one simple voice-request away.  So, while we love the idea of radio back in the home, we don't think having a stream of the station is an automatic win.
What do people do on these devices?
Topping the list is audio, from various sources including streaming services, podcasts and radio stations.  People love to ask questions, get the news, check sports scores, turn on lights and more options appear seemingly daily.
Who are using these things?
Unlike many devices which start young, this one has pretty broad appeal.  However, it's centered with millennials (18-34).
On the Amazon Echo, the system defaults to Tune-in, so why do we need you guys?
We knew you would ask that one.  Try your station and see if the Amazon or Google devices find it.  It works pretty well for stations with call letters as their main invocation. But it doesn't work handily for a lot of stations.
Stations utilizing names such as Star, Kiss, Lite, Amp, Mix, Z104, can be a problem for the Echo.  There are 55 stations named "Kiss" on the iHeart platform and 41 named "Mix" on Tune-In.  The device gets confused. The way around this is for a station is to build a proprietary naming "skill" for identification so that the system recognizes "More 101."   That circumvents the problem. We design and build those.
Important?  If you have an Echo go ahead and say "play Z100" and you will likely get a country station in Indiana.  
But there is more to it than a station stream.  
There are thousands of radio stations on these devices, what can a station do to differentiate itself? 
Our mantra as content guys: What else can we do beyond the stream?
We are thinking about this question non-stop and developing "smart skills" which feature specific morning show content, station features, podcasts, promotions, news, and original content.
For stations with big morning shows, 80% of a top performing morning show's content is missed every day. This is a great opportunity to build an effective time-shifting strategy making the content available at a time more convenient for the audience.
We are also developing exclusive original content that compliments our clients strategic goals.
Will listening on these devices help my ratings?
If your station is in a PPM market and the content is listened to within 24 hours, your station will get Nielsen credit.  This potentially unlocks listening.  It has been a huge win for TV networks who see their ratings rise as much as 40% from time-shifted viewing.
We are working directly with Amazon and Google to maximize the potential and the user experience in this new category of the connected home.
As Gimlet Media's Alex Blumberg says, "it is the second golden age of audio."  With so many new platforms and so much great content, it is hard to disagree.