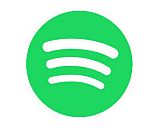 This week, Spotify announced that it is now testing open exchanges for real-time buying for its audio inventory. The streaming company will be working with select SSP and DSP partners for this latest effort in programmatic advertising.
In a blog post announcing its new development, Les Hollander, Global Head of Audio Monetization for Spotify, highlighted some of the recent research promoting the values of digital audio advertising generally. Hollander cites a study from AdAge and The Trade Desk showing marketers and media professionals doubling their digital audio investments over the past two years.
In announcing Spotify's increased programmatic availability, Les Hollander proclaims a time-is-right viewpoint about programmatic audio. "The marketplace is ripe to meet the pent-up demand for audio and remove friction from traditional buying processes." In Hollander's view the key values described are:
Ubiquity: reaching consumer across devices
Data Integration: advertisers can bring their own data and blend it with other data suppliers and first-person data from the publisher — Spotify in this case, which has mountains of service behavior data.
Optimization: campaigns can be built and adjusted on the fly in many ways.
Spotify has also been building up its internal teams for programmatic expertise. It is conducting regular sessions to keep its sales force current with programmatic and ad tech t to serve the advertiser's goals.
Innovation: Ad-tech inventions are certainly entering the space, and here Hollander describes a campaign by The North Face which delivered the ad for an all-weather coat to targeted listeners only where it was raining.
The company's philosophical advocacy of programmatic is backed up with an internal training team called Greenhouse, as described in a recent Digiday article.