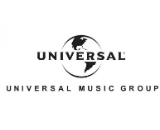 Universal Music Group has inked a licensing agreement with uduX, a streaming music service based in Nigeria. The deal will bring uduX listeners access to UMG's catalog of Nigerian and international artists. UMG is the first major to sign with this service. UduX can be accessed by a monthly subscription to the entertainment platform Habari by GTBank, which launched in November 2018. It is also slated to be launched into the Nigerian music market in the coming months as a standalone app.
"This partnership extends our reach and makes our artists' music even more accessible to Nigerian music lovers," said Ezegozie Eze Jr., general manager of Universal Music Nigeria. "We are delighted to be the first global music company to partner with uduX and look forward to bringing the extraordinary creativity of our artists to as many Nigerian users as possible."
"We have created a new platform to bring value to the music ecosystem both here in Nigeria, and the wider world at large," said Chidi Okeke, CEO of Groove Platforms, which created and developed uduX. "uduX music is excited to be working with Universal Music Group to help shape the future of digital music consumption in Africa and provide Nigerian music fans with access to their favorite artists from around the world."
Africa has been a market of growing interest for streaming and major labels. Universal Music Group has also licensed its library to Boomplay Music, which operates in Nigeria, Kenya, Ghana, Tanzania, Rwanda, Uganda, and Zambia. Warner Music Group has also signed a licensing deal with Boomplay, which raised $20 million in financing last week.