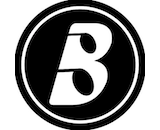 Boomplay Music, a streaming platform serving Africa, announced that it has raised $20 million in Series A funding. The financing will support the company's expansion efforts across Africa. The company currently has more than 44 million downloads of its app and is adding an average of 2 million new subscribers monthly. It boasts the largest online catalog of African music in the world.
"Our vision is to become not only a music streaming service, but we aim to be the number one player in the whole music ecosystem for African music, said CEO Joe He. Boomplay is owned by China-based company Transsnet Music Limited.
Boomplay has recently signed deals with two of the major labels: Warner Music Group and Universal Music Group.