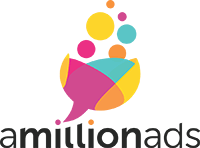 UK creative agency A Million Ads has made a public release of its proprietary Studio:Podcast platform, which creates personalized audio ads for use in podcast marketing.
"Studio:Podcast combines the scale of broadcast adverts with the intimacy and effectiveness of host-read sponsorships by contextualizing the creative with the name, genre or category of the podcast, the type of device the listener is using, their location and how many times they have heard the message," the announcement post reads.
This works by creating many versions of the basic marketing creative, which then get delivered depending on the audience targeting capability of the podcast host platform.
The platform has been operating in a non-public version, with podcast tech company Acast. Testing has included using Studio:Podcast to create spots for iD:Mobile and Natwest in the UK. Acast claims a reach of 100-million listeners per month.
"Podcasting is such an intimate and personal medium, so ad experiences in this environment need to be  too," said Steve Dunlop, Founder and CEO of A Million Ads. "With Studio:Podcast, we've built a tool and designed a creative approach that enables advertisers to respect the listener by personalising each ad to them."
Steve Dunlop moved to New York last month to head up newly established U.S. operations.