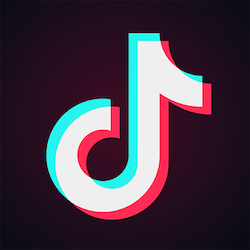 TikTok has seen global popularity as a mobile platform for short-form music videos and lip syncing, and there have been multiple new developments surrounding the app.
First, the service has been working to build itself as a music discovery platform. It launched a new program called Spotlight that launched on April 5 with the aim of finding and supporting independent and unsigned artists. Performers can submit their original works to be a part of the Spotlight promotion, including placements in a featured playlist and made available to TikTok users for their own content creation. Spotlight participants will progress through the program based on the popularity of their music, and the top finalists will receive opportunities for production and other prizes. The company tried a similar program in China, and Spotlight will seek new talents in Japan and South Korea.
The second major development is higher up the chain. TikTok is owned by Chinese conglomerate Bytedance, which acquired Musical.ly and folded it into its own similar app. The three major labels have deals with Bytedance, but those are due to expire soon. Sources have said that the majors are seeking more money from the conglomerate to allow use of their libraries on the app.
"TikTok is for short video creation and viewing, and is simply not a product for pure music consumption that requires a label's entire collection. The platform provides an exciting way for content to trend and break through to wider audiences," Todd Schefflin, part of global music business development at ByteDance, told Bloomberg. "A short video on TikTok can become a valuable promotional tool for artists to grow their fan bases and build awareness for new work."
This could set up a new front for debates over the value gap. Labels argue that the international popularity of TikTok, which has been installed more than 1 billion times, should be generating more income for them and their clients. TikTok counters that it is not a streaming service and should not be charged licensing fees as such.