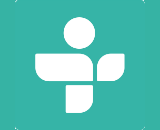 TuneIn has raised $50 million in support of growing its online radio portfolio. Marker LLC, IVP and Comcast Ventures led the funding round, which sources told Bloomberg values TuneIn at about $500 million. The money will go toward the rights for live sporting events and original programming.
"Two years ago we launched a premium subscription with a play by play of every game from every league, home and away, with worldwide rights for every connected device," TuneIn CEO John Donham said. "It turns out those deals are not cheap. We're excited about building a subscription base. But in the mean time, we're paying for that content."
TuneIn Premium, the company's subscription program, launched two years ago. Sports programming has been a cornerstone of that paid service from the start. TuneIn also hired a new head of music this March to further other original channels for the company.