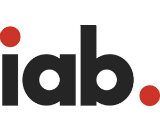 The IAB Australia Audio Council announced that Richard Palmer has been elected as the group's co-chair. Palmer is Triton Digital's director of APAC market development, and was previously head of digital at Macquarie Media. In his position as co-chair, Palmer will help direct the Audio Council's projects for the remainder of the year. The Audio Council aims to educate marketers and agencies on the value provided by online audio and podcasts.
"I am pleased to be elected as co-chair of this Council, and I look forward to helping marketers leverage the power of digital audio to reach their target audience with both innovative and effective messaging," Palmer said. "The IAB plays an incredibly important role in educating advertisers on how to optimise their audio investments, as well as setting guidelines and standards that help the market develop in a healthy and sustainable manner."
"Richard's passion for the audio industry is infectious, and we are looking forward to having him drive initiatives through the Audio Council," said Gai Le Roy, acting CEO of IAB Australia.
The other representatives on the Audio Council are:
Gillian Ramsay – ABC
Michael Duncan – Nova Entertainment
Ralph Van Dijk – Eardrum
Joan Warner – Commercial Radio
Geraint Davies – ARN
Chris Johnson – SCA
Gai Le Roy – IAB Australia
Dan Robins – Spotify
Dimitri Ovchinnikoff – Macquarie Media
Sharon Taylor – Omny Studio
Sandra Wee – The Trade Desk
Corey Layton – Whooskaa