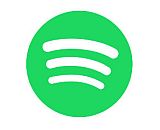 Spotify is turning to data to strengthen its case to advertisers. The streaming audio company will use the Nielsen Brand Effect in multiple regions, and the platform can help brands analyze how their content connects with audiences. Nielsen Brand Effect monitors the effectiveness of ad campaigns by awareness, perception, and purchase intent across audio, video, and display formats.
"As our advertising platform matures, we've set out to prove that Spotify is so much more than the cool kid on the block; it's a valuable platform that delivers major impact for brand advertisers. With Nielsen's industry leading measurement tools in our arsenal, we're able to prove just how big that impact is," said Brian Benedik, global head of advertising and Spotify.
"Whether an advertiser is looking to make decisions on creative format, length or placement, Nielsen Brand Effect will be able to help bring real insights based on real people to better inform those choices on maximizing the value of their investments," Nielsen Senior Vice President of Digital Solutions Jessica Hogue said.