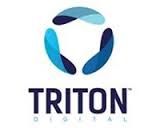 Triton Digital is announcing that it has signed Minute Media, a digital publisher and platform technology company, to use Triton's measurement and digital audio advertising technology tools.
Triton's subsidiary, Omny Studio, is involved here — Minute Media will use Omny's podcast hosting platform to house its 90-plus sports podcasts. Omny will distribute the shows across a wide range of devices and platforms like phones, smart speakers and social networks.
Triton Digital's ad server will come into play inserting targeted audio ads into Minute Media streams, and Triton's Podcast Metrics service will measure podcast consumption. Triton's programmatic audio marketplace and audio SSP to make their podcast inventory available to media buyers around the world through both open and private marketplace deals.
"We are thrilled to partner with Triton, as they offer the most reliable, intuitive, and efficient suite of podcast technology in the marketplace today," said Ron Petty, Global Director, Programmatic & AdTech Partnerships at Minute Media. "Triton's Podcast Metrics measurement data will enable us to analyze our total listening audience across our premium publishing brands, providing us with valuable insight into our most engaging shows which will help inform our content creation as well as our advertising strategies moving forward."
"We are pleased to provide Minute Media with the technology and data necessary to support their podcast strategy," said John Rosso, President of Market Development at Triton Digital. "We look forward to helping Minute Media streamline the hosting, delivery, and promotion of their content, while generating meaningful advertising revenue."