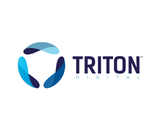 Triton Digital has released its Australian Podcast Ranker for July. Hamish & Andy is in the top spot — a weekly podcast that operates separately from the duo's radio gig on SCA (Southern Cross Austereo). That show bumped Audioboom-produced Casefile True Crime from the top spot; it landed at #2 as measured by monthly downloads for all Triton clients.
The release includes a second 100-show list for native Australian podcasts. Hamish & Andy sits atop that list also.
The Australian Podcast Ranker also divulges the top 10 publishers as measured by downloads. There, media group ARN (recently renamed from Australian Radio Group) iwns the #1 slot with 385 active podcasts. SCA (Southern Cross Austereo), which operates the LiSTNR app, is in the second spot. Global podcast company Audioboom has an Australian production arm sufficient to place the company in the #3 position.
American companies Stitcher (owned by SiriusXM) and Wondery (owned by Amazon) are also represented for their Australia-specific podcasts — Stitcher is #4 and Wondery is #7.
Access all of Triton's podcast reports HERE. The July report for Australia is an audio download HERE.
.