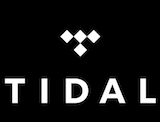 Tidal is updating its streaming service with more social features. The latest upgrades make it simpler for listeners to share both music and video to their Instagram Stories and Facebook Stories. Music, both individual tracks and playlists, will appear as still images on both social networks. Instagram Stories will show a brief preview of shared videos, although Facebook Stories will only display a still.
"We see members every day sharing their favorite Tidal's content across social media," Tidal COO Lior Tibon said. "With Tidal's leading video catalog, it became a priority to better showcase the content and assimilate into other popular apps – we're proud to continue leading the way for video content amongst our peers."
These sharing tools are being added to the menu for content on Tidal's iOS and Android apps.