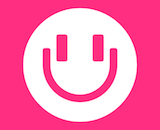 Line announced that it is shutting down MixRadio. It has opted to close the service after an assessment of its overall performance and the challenges of the streaming economy. Although MixRadio's operations will be discontinued, the company's Line Music service will remain in action.
MixRadio has changed hands multiple times over the course of its existence in the mobile music industry. The Japanese company purchased the streaming platform from Microsoft in December 2014. Microsoft spun MixRadio out into a standalone entity as part of a series of sweeping job cuts. It came into Microsoft's hands following the company's acquisition of Nokia in April 2014. MixRadio was Nokia's proprietary streaming service, launching in 2011 as a preloaded app for Lumia Windows phones.
MixRadio had just made some major business announcements earlier this month. It had signed an advertising partnership with TargetSpot and had plans to monetize through Global's Dax programmatic service. Line did not share what would come of those deals, but noted that it would work with partners to secure a smooth shutdown.