The Download on Podcasts is a weekly feature sponsored by PodcastOne.
---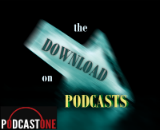 Flying from North Carolina to Las Vegas this morning for RAIN Summit West, I am listening to music as always. I would be listening to podcasts part of the way, except that I neglected to prepare my phone with downloads. I always keep my devices well stocked with music from the music services I subscribe to, but rarely download podcasts.
Why is that? Podcasting is historically a download medium, begun over 10 years ago when streaming bandwidth was more narrow and less ubiquitous than today. But I ignore the inherent push to downloading that is imposed by most podcatchers, some of which hide their streaming functions so effectively that many users are probably unaware that they can easily and immediately listen to favorite shows at home over WiFi. In the podcast business ecosystem, audience metrics are typically founded on the download count, not the streaming count. (At the server level, the distinction lessens, but does not disappear.)
This column has complained before about the download bias in podcasting, so I will not bang that drum again here. I'm really writing about the in-flight entertainment system.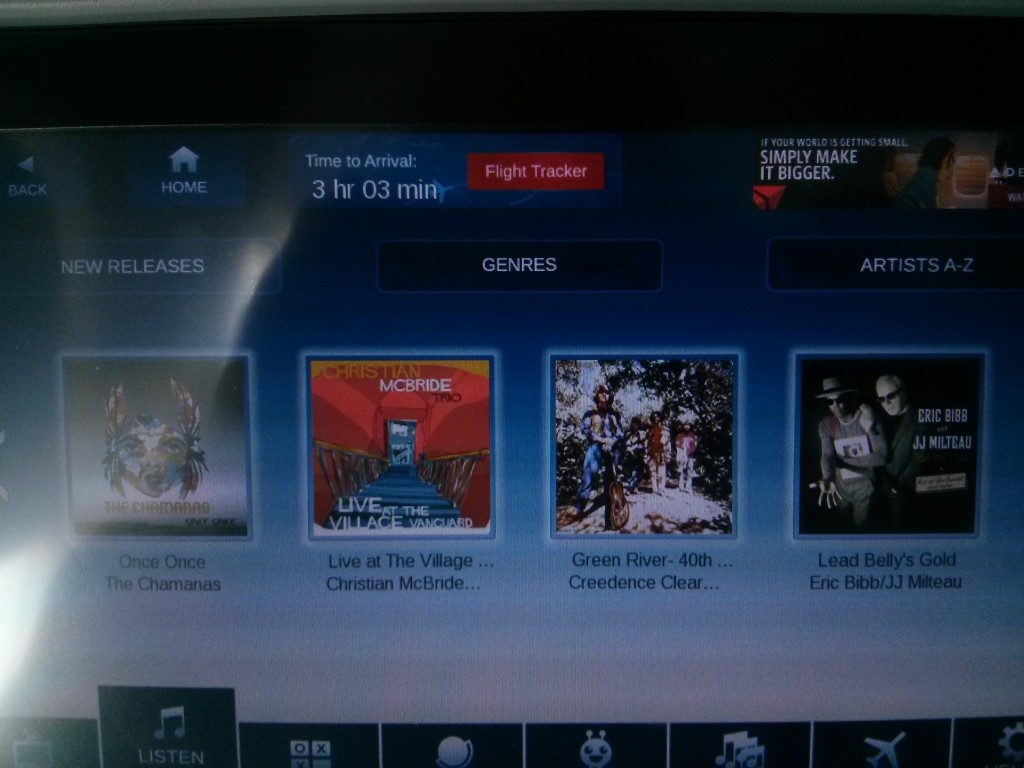 The airline is Delta. The seat-back screen in front of me offers music, both non-interactive and on-demand. the non-interactive radio style listening has playlists, similar to the in-house curations offered by Pandora, Spotify Free, iHeartRadio, and other platforms. The on-demand section shows albums with interactive track listings. Interestingly, there is a playlist function — you can throw tracks onto a list, which is fun, but perhaps overserving the customer on a flight that lasts only a few hours.
And, podcasts! But not many of them. Two, in fact — a customized in-flight version of Ted Talks and one episode of Stuff You Should Know. So I can get some podcasting juice in my flight after all. Happily, I follow both those shows.
More than anything, this seems like an opportunity for a content category which, while growing strongly in audience recognition and adoption, still has immense unrealized upside of both. In 2013, 632-million people flew in the U.S.. Not all of them had entertainment screens, and that particular industry is somewhat threatened by the lightened regulation of smartphone use in the air. Still, it seems like a business development opportunity for podcast networks to develop airline integrations, much as the music services are doing in the car.
NOTE: Norm Pattiz, Founder and CEO of PodcastOne, sponsor of this column, will sit down for a Fireside Chat at RAIN Summit West on Sunday. In addition, a podcast panel will present Adam Sachs (CEO, Midroll Media), Francesco Baschieri (Founder & CEO, Spreaker), Jack Hobbs (President, reVOLVER Podcasts), and Peter Weingard (CMO, New York Public Radio) — all in a discussion with dynamic thought-leader Vickie Nauman. There is still time to register!