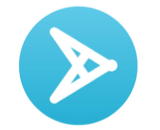 TagStation has entered into a new partnership with LG Electronics MobileComm that will see the manufacturer unlocking FM chips in its smartphones. This move means that owners of LG phones will be able to listen to live, local radio on the devices. Phones with enabled FM chips will first be available in the U.S., Canada, and Latin America, with a rollout to more countries planned.
"We are proud and excited to partner with one of the world's leading smartphone providers to continue our mission of connecting and exposing users to a fully immersive radio experience," said Paul Brenner, president of TagStation-owned NextRadio. "This alliance will give millions of consumers the opportunity to receive real over-the-air FM radio through their phone."
NextRadio is an app for listening to live FM radio on smartphones. It promises radio access with less use of battery and data than other streaming radio apps.