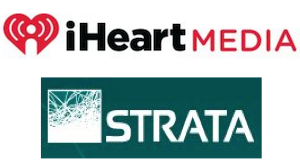 STRATA announced that digital ad inventory from iHeartMedia is now available in its systems for ad buyers. This new deal brings iHeart's inventory to more than 1,000 ad agencies currently using STRATA. The media buying platform has created a customized solution just for the iHeart partnership so buyers can see their options, which include desktop, mobile, in-car digital dashboards, tablets, gaming consoles, and home entertainment systems. Buyers will also have access to data on local markets, audience, and ratings.
"We're thrilled to be partnering with iHeartMedia," STRATA Vice President Judd Rubin said. "The ability to target digital audio buys to specific audiences and markets, and to do so efficiently, is critical functionality for ad buyers who are working in an increasingly complex ad marketplace."
STRATA releases regular reports on the media ad industry, and its Q2 2015 data revealed growing interest in audio advertising. In fact, its clients had 53% increased interest in streaming/online radio compared with the previous year.