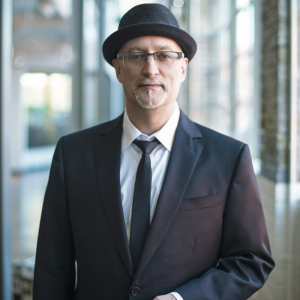 Self-described Audio Alchemist and veteran RAIN Summit speaker Steve Keller has joined Pandora, the streaming giant reports today. Keller's formal role is Sonic Strategy Director, and he will be part of Pandora's marketing department.
The appointment seems to perfect match Keller's background in researching how audio stimulates consumer reaction. In 2005 he founded iV, an audio brand consultancy to brand-name companies and advertising agencies. In 2017 Keller was awarded the iHeartMedia Scholarship for Leadership in Audio Innovation, a program conducted with the Berlin School of Creative Leadership.
This year Steve Keller led Pandora's development of its audio branding, creating the company's "sonic logo" which is incorporated into a series of "Sound On" videos in its latest ad campaign. GO HERE to see and hear the result of this work.
You might think that sonic branding would be natural for the leaders of streaming audio, but neither Apple Music nor Spotify has developed a repeated audio brand for ad campaigns. Thinking over aural signatures associated with national and global brands, that fact is surprising. AdAge India notes that Intel (the recognizable "bong") and 20th Century Fox (drum roll) are two brands that made good (and brief) use of audio.
A Pandora spokesperson said: "The addition of Keller is a critical step toward Pandora's next phase of working with brands to discover the power of sound to reach audiences in new ways to maximize ROI. This is particularly important as branding & marketing becomes less visible and more audible, given the rise of podcasts, smart speakers, and voice interface technology."
Whether Keller will wear his trademark hat to work every day is, at this moment, unknown.