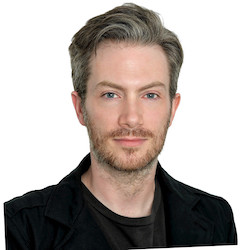 SoundCloud shared two developments this week. First, it has a notable new hire. Second, it is adding to its playlist programming.
Anthony Gabriele has joined SoundCloud as senior vice president of subscriptions and marketing. Gabriele will be in charge of overseeing the expansion of SoundCloud's listener and creator businesses. In addition, he will lead the growth marketing, brand marketing, and community support teams. He joins SoundCloud from Apple, where he was head of subscription marketing and helped the tech giant's Apple Music platform reach more than 50 million paying listeners.
"SoundCloud stands apart," Gabriele said. "It's where creators build their audiences, and where fans find what's next in music. I'm excited to join the team. As an artist myself, I'm passionate about bringing tools to creators, and great experiences to listeners."
In addition to hiring Gabriele, SoundCloud has added new curated playlists to its programming. The new playlists include The Feed, which curates an artist's likes, follows, and reposts on SoundCloud, first focusing on Juice Wrld. There are two new rap playlists called Noise and 808s and Drippin. Curators include notable music names such as former Pitchfork Editor-in-Chief Mark Richardson.
SoundCloud is also launching community profile pages, designed to help connect fans of different genres and music styles. The new curated playlists will be shared on these pages.