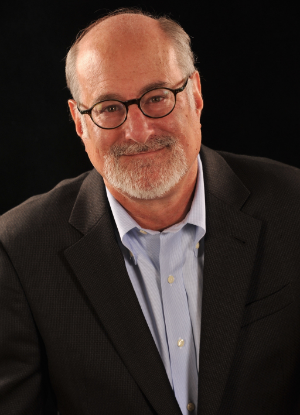 Steve Goldstein's Amplifi Media works with media companies and podcasters in developing audio content strategies. Goldsteing writes frequently at Blogstein, the Amplifi blog.
---
In many circles time-shifted audio is the Rodney Dangerfield of podcasting, garnering little respect from ad agencies who discount it, and radio programmers who dismiss it.
At the same time, the growth of on-demand consumption is undeniable. More and more people consume television shows at a time of convenience, no longer tethered to the tyranny of TV schedules. That same thinking has steadily been adopted by listeners to podcasts of public radio shows to great success, however, commercial radio station adoption has lagged.
The just released Apple Podcasts list of the most downloaded shows of 2018 suggests that may finally be changing.
The list of the top 25 podcasts by number of downloads includes about half with strong ties to public and commercial radio. Titles range from This American Life which is heard by 2.2 million people on 500 radio stations and generates an additional 2.5 million podcast downloads per episode, to ESPN's most popular podcast, The Dan Le Batard Show with 8.3 million downloads in October.
For the second year, Dave Ramsey's show (we work with the Ramsey team) is the nation's 3rd biggest radio show and one of the top 5 most downloaded podcasts.
There are more radio stories from the top 25 including Fox Sports Radio/iHeart Radio's "The Herd" with Colin Cowherd.
We also see something relatively new – podcasts repurposed to radio including Westwood One's migration of The Ben Shapiro Show from a pure podcast to a radio/podcast hybrid. Similarly, The Daily from The New York Times has 1.75 million downloads each weekday and as of this summer, extended the brand to air each evening on about 30 radio stations.
Many commercial radio programmers have viewed podcasts much like streaming – yet another catalyst to audience cannibalization.
It is hard not to miss the powerful synergy of broadcast driving podcast, especially as the number of podcast titles balloons past 600,000 and content creators seek effective promotional avenues.
Many commercial radio programmers have viewed podcasts much like streaming – yet another catalyst to audience cannibalization. In a business in which every rating point represents substantial dollars, that likely has slowed adoption of podcasts as both a tactic and strategy for audience retention and growth.
It is difficult to say with certainty how much listening , if any, is siphoned from radio to podcast, but as an example, Dave Ramsey's commercial ratings remain strong while introducing a large new and younger audience to the show via the podcast. NPR CEO Jarl Mohn has often talked about how podcasts of NPR shows are accretive in attracting new and younger listeners.
While commercial radio's cume audience has remained strong, underlying usage, especially in younger demos, is a challenge rarely written about. Competition from pure-play services like Spotify and now podcasts, are putting pressure on broadcasters to embrace having their content available on various platforms.
In larger markets we see examples of it being accretive to Nielsen PPM ratings
Most commercial radio stations have used their podcasts as a blunt instrument often going no further than placing 3 to 4 hours of a morning show's content in a single podcast file. We see plenty of performance data that illustrates how laborious and frustrating that can be for listeners – fast forwarding and skipping – and thus often fails to gain traction.
Depending on the station and the type of show, much of commercial radio's "live" content doesn't transfer readily to an on-demand environment.
Done properly and customized correctly for various platforms, including podcasts and smart speakers, time-shifted audio can result in meaningful new listening and in larger markets we see examples of it being accretive to Nielsen PPM ratings (if listened to within 24 hours).
A couple of cautionary observations: Downloads don't necessarily equate to actual listening. There are many radio shows with respectable downloads that don't yield substantial listening. And, radio shows produce hours of daily content which can easily result in more downloads than a podcast which runs once or twice a week.
Regardless, radio's precipitous climb in Apple's chart of the top 25 downloaded shows validates the potential of moving past the Rodney Dangerfield phase of time-shifted content to something far more valuable in the audience development arsenal.
Downloading podcasts can result in uploaded new listenership.
Bottom Line
Growing an audience isn't easy these days. Radio has a valuable tool in time-shifted audio that is under-exploited by many.