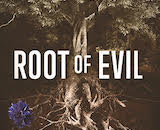 Cadence13 has partnered with television channel TNT to produce a companion podcast for one of its upcoming programs. Root of Evil is an eight-part podcast about the Hodel family and their connection to the Black Dahlia murder. Yvette Gentile and Rasha Pecoraro, the daughters of Fauna Hodel, host the podcast. The duo share their own experience of being connected with the unsolved murder case, as well as interview family members for their own stories relating to the Black Dahlia story.
The real events of Fauna Hodel's life shared by Root of Evil provided the inspiration for the upcoming TNT show I Am the Night. The show's talent includes director Patty Jenkins and star Chris Pine, who worked together on the movie Wonder Woman.
"Our goal for the podcast is to further deepen fan engagement by extending the storytelling experience through a companion series that delves more comprehensively into the mythology of the Black Dahlia," said Michael Engleman, chief marketing officer for TNT/TBS. "Root of Evil will satisfy as a stand-alone piece of suspenseful entertainment and, for those who both watch and listen, also provide a whole new level of real-life, nail-biting mystery."
"This is a one-of-a-kind opportunity to collaborate on such an in-depth and innovative project with TNT. Root of Evil is an important story that we believe needs to be told," Cadence13 Chief Content Officer Chris Corcoran said. "The podcast is a testament to the cathartic power of storytelling. For the first time, the Hodel family has come together to provide an unflinching, first-hand account of their family's history."
The podcast series will begin on Wednesday, February 13. I Am the Night premieres on Monday, January 28.