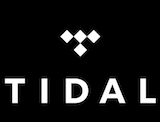 Tidal introduced a new personalized playlist to its feature set. The streaming service's My Mix blends algorithm-generated recommendations with insights from its human-curated playlists to create listening recommendations based on an individual's tastes. The playlist will be updated regularly, as often as daily for the most active users, to offer new sets of music inspired by a person's most-listened-to tracks.
"The combination of best-in-class human curation and top of the line AI technology will allow members to get more of the music they love." Tidal COO Lior Tibon said. "With over 60 million tracks available on TIDAL, we know discovery can be challenging. This new feature is part of our continued efforts to create the best possible experience for members."
In addition to the My Mix playlists, Tidal has also revised its user interface to put new Track Radio and Artist Radio features in a more prominent place in the design. The radio algorithms have been updated, and users can create new playlists directly from the radio play queues.