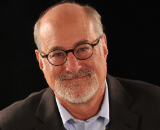 Steve Goldstein was EVP of Saga Communications for nearly three decades. He left Saga last year to start Amplifi, a new podcast company. This column was originally published on Blogstein, the Amplifi blog.
---
Understandably lost in last week's giant election news was a significant announcement from Google.  Its Android Auto product, already rolling out with 200 car models, and likely to forever change radio listening patterns, received a major boost.
While new cars equipped with Android Auto will continue to proliferate, Google's announcement enables Android Auto on millions of older cars.  They will now have a fully connected experience by running an app on Android phones.  Spotify, Pandora and Google Play Music (with its integrated podcast app) will automatically start when paired with Bluetooth as well as maps and other functions.
Hands-free voice commands are a big  part of this effort triggered just by saying "Ok Google." Google will promote the convenience and safety of simplified visual and audio commands.
It would be hard to imagine that Apple won't follow with an app version of its CarPlay integration.
Auto analysts forecast a turnover in the car fleet every 11 years, which means that change among drivers is somewhat gradual.  That may be true, but anecdotally, connectivity is what sells new cars today, especially among millennial car buyers.  Watch any car commercial on TV and see that it's not about cup holders any longer.
So, Google's announcement cuts the 11 year time frame drastically by enabling any car (read: millions) with Bluetooth to have the full suite of Android Auto features, right away.
Google just put jet fuel behind the conversion of the smartphone as the entertainment hub in the auto. And for many, that means the smartphone becomes the new radio. Every audio producer will need a strong on-demand strategy.
The app is expected to be released soon.  Users will see whatever compatible apps are installed.
The pollsters may be averaging their odds of this changing things.  I will never bet against the audience imperatives of Choice and Control.
Read more about the announcement here.