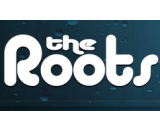 St. Louis-based pureplay station Our Musical Roots is back on top. This year, both the station and its lead show of the same name were honored with top spots in the Best of St. Louis Reader's Choice Poll hosted by the Riverfront Times.
The station made waves last year when it was shut out of the poll based on the newspaper's decision that Internet radio didn't count as "a real radio station." After hearing that quip from an editor, station founder John Stephens launched a friendly protest with the slogan "Internet radio is real radio." He now sees the success as a reader's choice winner as proof of the web format as ready to be serious competition for the terrestrial airwaves.
Our Musical Roots is now hosted by terrestrial radio icon Rich Dalton. RAIN News interviewed him in April about his transition to the web. While Dalton's six-hour morning show still has the same title, the station has since rebranded itself as TheRoots.FM.