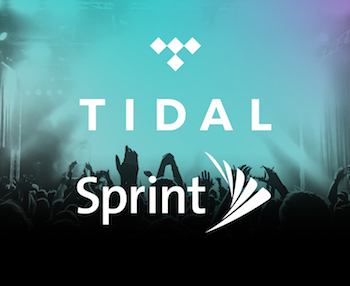 Sprint has purchased a stake in music streaming service Tidal. The telecom now owns a 33% share of the company, although in the announcement of the buy, Sprint said that Jay-Z and the other artist-owners of Tidal would continue to run the service. One thing that will change at Tidal is the addition of Sprint CEO Marcelo Claure to its board of directors. Another development is that Sprint will make Tidal available to its 45 million customers. That will involve some form of exclusive content, but the press release promises more details "soon" about offers and promotions.
"Sprint shares our view of revolutionizing the creative industry to allow artists to connect directly with their fans and reach their fullest, shared potential," Jay-Z said of the new partner. "Marcelo understood our goal right away and together we are excited to bring Sprint's 45 million customers an unmatched entertainment experience."
Tidal had been rumored as an acquisition target for years, but Samsung or Apple were most often seen as the expected buyers. It has struggled with wave after wave of bad press, although it did score some big high points in 2016 as the exclusive source of new albums from Beyoncé, Rihanna, and Kanye West.
On the other hand, Sprint has a history of working with streaming, most notably a high-profile deal with Spotify back in 2014, and it did begin some business with Tidal back in April 2015. It should be interesting to watch how the addition of Sprint impacts the streaming company's handling of its PR. And will the more corporate oversight change the free-wheeling, artist-empowerment narrative that Tidal has created as its identity? And most importantly, will listeners be more or less likely to put their money into the platform now? Stay tuned.