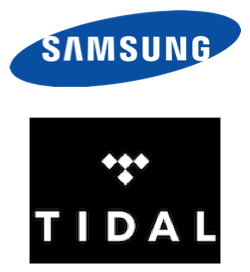 Tidal's rising and falling fortunes have been the subject of much attention in the music media. The latest adventure for the often-conflicted company could be new ownership. Sources have told The New York Post that Samsung has allegedly reopened talks to acquire Tidal. Rumors of business interest between the tech company and the streaming service owned by Jay-Z first emerged in October. Neither Samsung nor Tidal has commented on the speculation.
It wouldn't be the first time the two parties collaborated. They recently embarked on a joint project, with Samsung sponsoring Rihanna's new album giveaway, preview video series, and tour. Rihanna, one of the artist-owners of Tidal, debuted her new work exclusively on the streaming service, although it has since expanded to other platforms.
The latest expert opinions on Tidal appear to be that the company's struggles will require it to go under the wing of a bigger or more successful operation. One source told the Post that "The pressure is definitely on," while another said "Tidal certainly needs a new home to stay alive." But Samsung may not be the only potential suitor eyeing Tidal. The Post reported that both Google and Spotify have also voiced some interest in deals with Tidal.