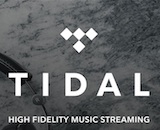 Ever since its acquisition by hip-hop great and business mogul Jay-Z, Tidal has been the subject of skepticism from the music industry. The media and many listeners reacted against the claims of unfair artist treatment coming from the A-list performers who signed on as partial owners of the streaming service. Followed by some unfortunate PR and internal turnover, many have already projected the hi-res streaming company's demise.
Today, though, two developments have pointed to some speculation that Jay-Z may be ready to offload the property, or at least to scale back his involvement.
The first item seems minor. During his testimony on Wednesday at a trial focused on his sampling of an Egyptian song, Jay-Z was asked to explain his business activites. "I make music, I'm a rapper, I've got a clothing line, I run a label, a media label called Roc Nation, with a sports agency, music publishing and management. Restaurants and nightclubs … I think that about covers it," he said. His attorney then reminded him about the music streaming property, to which Jay-Z responded, "Yeah, yeah. Forgot about that."
The second development is that Jay-Z visited Samsung's San Francisco base yesterday. He took a meeting at Samsung Research America, which is the location of the tech company's branch running Milk Music. That is enough of a connection that many media sources are now speculating that Samsung could be interested in buying Jay-Z's platform.
Some armchair psychology analysis of Jay-Z's testimony earlier in the week might see his comment as a sign that he is already envisioning a world where Tidal is not part of his empire. But it's also entirely possible that the Samsung visit was for one of Jay-Z's other aforementioned ventures and that he simply forgot to mention Tidal with no Freudian meaning behind the error. Neither Samsung nor Tidal have commented on the meeting.