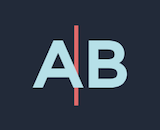 Today we're taking a spin with the beta launch of a new online property called AudioBurst. The site collects talk radio segments from stations across the U.S. and puts them online in short clips dubbed 'bursts.' These snackable bursts, usually less than two minutes long, are sorted into broad categories such as news, entertainment, opinion, and funny. They can be shared to social media or embedded on other websites.
This is definitely a fun idea for those listeners who are big fans of audio content and want a more streamlined experience. AudioBurst cuts out any fluff from broadcasts and focuses on the most compelling or entertaining sound bites.
The service requires a lot of interaction. Unlike the similar NPR One mobile app, which lets the listener direct the topics for a constant stream of show clips, AudioBurst has no continual stream. The user needs to click through to each audio file. That does give more direct control over what you hear, but it means you could have lots of dead air while you browse for another segment to catch your eye. It's unusual to take the traditionally lean-back experience of radio programming into this format, but it does seem like a good match for the current media environment, where quick consumption and snappy headlines are key to getting an audience.
Even at this stage, it's clear that success will be dependent on the content AudioBurst is able to secure. According to the press release, the company is developing premium partnerships with broadcasters to get their content on the site and promoted to social channels. It will need to entice those top partnerships and match their content to the interests of whatever its core listenership turns out to be. There could be some minor improvements to the experience. For instance, at this point, you can only search for words in the burst titles; searching for a station name turns up nothing. AudioBurst is still in beta, so there is room for it to tweak the available feature sets. The concept is intriguing enough that we will be keeping tabs on how it evolves.