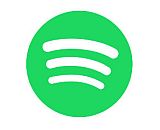 Spotify has leveraged acquisitions to build up its podcasting empire over the past several months. Some additional details have emerged about the company's big deal from last week, its purchase of sports-centric media operation The Ringer.
A source told Bloomberg that the upfront price tag for The Ringer was nearly $200 million. That will be followed at a later date by another $50 million. The source was not named since the terms of the deal are not public, but with Spotify now trading as a public company, the full provisions of the purchase will be revealed in filings.
The Ringer acquisition means Spotify has spent more than $600 million on four podcast companies. Most of those — The Ringer, Gimlet Media, and Parcast — create their own podcast content, while Anchor is a tools and technology company.
Spotify announced its purchase of The Ringer on the same day as its fourth-quarter earnings. The company reported that it now has 124 million global subscribers and made revenue of €1.855 billion ($2.04 billion).