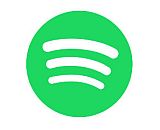 Spotify had more than earnings results to share today. The company is continuing its march through podcasting with the acquisition of The Ringer, the sports-centric digital media business founded by Bill Simmons. The deal was hinted at in the rumor mill last month.
"With The Ringer, we're basically getting the new ESPN," Spotify CEO Daniel Ek said during the earnings conference call. None of the specifics about the price tag or other terms of the deal were disclosed today, but we can expect to learn details in future filings from Spotify.
The Ringer includes several sports and pop culture podcasts under its banner. A report in the Wall Street Journal pegged The Ringer's revenue at $15 million in early 2019. The acquisition also further broadens Spotify's options beyond audio content, with The Ringer's YouTube shows and print operation also joining Spotify.
Simmons is also a notable media talent. He spent a long stint with ESPN, where he helped create the 30 For 30 sports programming.
One of the biggest questions for listeners and fans of The Ringer will be whether shows might become Spotify exclusives. The Ringer's podcasts are currently available across a wide range of platforms, although the sports company does make a show hosted by Simmons called The Hottest Take that is a Spotify exclusive. Based on how Spotify handled its previous acquisitions of Gimlet Media and Parcast, it seems like the existing roster will continue to have broad distributions, but new projects could live only on Spotify.