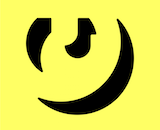 Apple Music has landed a new deal with Genius, the lyrics and music metadata company. With their latest agreement, Apple Music will now co-produce the Genius show Verified. It will also exclusively premiere episodes every weekday, and the episodes will then be shared on the Genius YouTube channel within 24 hours. The new deal will offer Apple Music a one-year license for the exclusive episode premieres.
Verified debuted in 2016 and tells the behind-the-scenes stories of how artists developed their songs. Performers on the show have included Lil Nas X, Billie Eilish, J Balvin, Ice Cube, Chance the Rapper, Big Shaq, Sting, and Cardi B.
The two parties already had a connection as of October 2018. Under that agreement, Genius was powering lyrics displayed on Apple Music, and Apple Music opened up support for subscribers to listen to full tracks while on Genius' website or app.