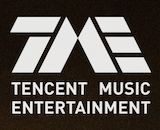 The Chinese government may have given a reprieve to Tencent Music Entertainment. Sources familiar with the situation told Bloomberg that the State Administration of Market Regulation, China's antitrust authority, has suspended its investigation into the company. The department reportedly informed Tencent and record labels that the probe had been paused. No reason has currently been provided for why the investigation has been put on hold, or whether it might resume.
The antitrust review began last year. Tencent drew the attention around its licensing and sublicensing deals. It had negotiated deals with the three major labels for access to their catalogs, then offered access via costly sublicenses to other music services in China.
The news gave Tencent Music shares a boost on the U.S. stock market, where it listed in Shares rose as high as $13.64.