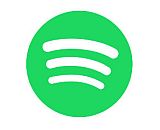 Spotify is giving a bigger global rollout to its standalone Kids app. The software is rolling out today as a beta for anyone with a Spotify Premium Family subscription in the UK and Australia. Paying listeners in those regions can find the app as a free download for their iOS or Android devices, although logging in with a Spotify subscription is required to use the program.
The Kids app began beta tests in Ireland last fall. It is a way to present younger listeners with curated content and a simpler interface for streaming audio. The ad-free app lets parents set whether to program for younger or older kids.
The app is expected to get a broader international launch soon.