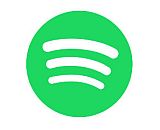 Spotify is rolling out a standalone app for its youngest listeners. Spotify Kids is a separate app to supplement a family plan. The app has a simplified design for easy navigation and with bright colors. The content is ad-free and selected for children by experts from other kid-focused brands such as Nickelodeon and Disney.
The app is launching in beta in Ireland. The master account holder for Spotify Premium Family plans can sign in to the Kids app with their regular account. The app will be rolling out to all markets that currently have Premium Family available.
Over time, Spotify Chief Premium Business Officer Alex Norström said that the company expects to revise the program and allow for even more customization based on the results of the trial phase. "We'll also bring our audio expertise to the table with listening experiences that go beyond music—like more stories and audiobooks and eventually podcasts," Norström said.