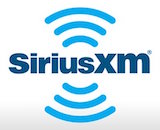 Sirius XM posted its financial results from the third quarter. The audio company reported total revenue of $2.01 billion, up from nearly $1.47 billion in the year-ago period. Net income in the quarter was $246 million, or 5 cents per diluted share, down from $343 million, or 7 cents per diluted share in the same period of 2018. Sirius XM noted that the drop in income came from refinancing expenses related to the company's redemption of senior notes and non-recurring tax benefits in the year-ago quarter.
Sirius XM was responsible for almost $1.6 billion of the revenue total, and its gross profit reached $596 million. Pandora posted revenue of $447 million, with advertising revenue reaching a record high of $315 million.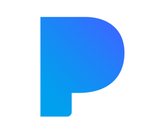 Self-pay subscribers for Sirius XM surpassed 29.6 million at the close of the quarter. Pandora ended the period with nearly 6.3 million self-pay subscribers.
"SiriusXM's robust third quarter saw strong results across the board," Sirius XM CEO Jim Meyer said. "Total net additions benefited from continuing strength in the auto sector, and our adjusted EBITDA hit an all-time quarterly record of $657 million. Things have never been more exciting at the company as we continue to invest in our brands, content, products and expanded OEM distribution. With two months left in the year, we are raising 2019 guidance for revenue, adjusted EBITDA and free cash flow and we are confident in our expectations for self-pay subscriber growth."