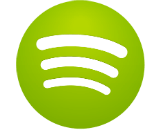 Spotify UK saw impressive growth in revenue for 2013 thanks to a 42% spike in subscriptions. The company credited its partnership with Vodafone, which led to the inclusion of Spotify in new customer bundles, and the launch of a student discount with the jump in paid plans. Total revenue for the UK subsidiary increased 40% to £131.3 million for 2013. Profit that year totaled £2.5 million, compared with a loss of £11 million in 2012.
An interesting note in the financial information furnished by Companies House in the U.K., is "cost of sales," which represents music licensing expense. That line item was 96-million British pounds in 2013, up from 77-million in 2012. but as a percentage of revenue (131-million Pounds in 2013; 93-million in 2012), the cost of music went down to 73% from 83%. The London Evening Standard reports sources indicating that the difference is due to changed accounting practices. The package from Companies House does contain multiple restatements of Spotify finances across those two years.
A representative for Spotify UK said the improved performance reflected the interest in digital formats among listeners. "The growth seen by Spotify Ltd mirrors the growth of digital recorded music revenues in the UK in 2013, which saw digital revenues account for 50% of total UK record industry trade revenues for the first time, and a 41% increase in streaming revenues on the previous year," she said.