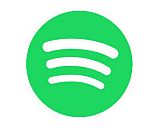 Spotify has announced plans to move into a new office in London. Not only will the streaming company's square footage be growing in the UK capital, but so will its workforce. Bloomberg reported that Spotify expects to double its London team over the next two years, with an emphasis on roles in engineering, data, and machine learning. The music company currently employs about 200 people in the UK.
"London will be one of our major hubs where we'll house key investment areas including expansion of our subscription-commerce capabilities," VP of Product Jason Richman said of the move.
At the start of 2017, Spotify also announced a plan to double the size of its office and team in New York City. The expansion comes as Spotify continues its hazy road toward going public.