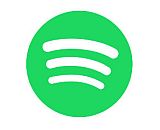 Spotify has been dedicated to its ad-supported free tier since the service's inception, and is now slowly introducing an interesting feature which could make commercial interruptions more agreeable to listeners, and make the ad platform smarter for advertisers. AdAge reports that Spotify is currently testing a feature in Australia called Active Media that would allow listeners to skip both audio and video ads at their own discretion.
According to Danielle Lee, global head of partner solutions at Spotify, giving free listeners control over their ad experience could yield a supply of targetable data. "Our hypothesis is if we can use this to fuel our streaming intelligence, and deliver a more personalized experience and a more engaging audience to our advertisers, it will improve the outcomes that we can deliver for brands," she told AdAge. "Just as we create these personalized experiences like Discover Weekly, and the magic that brings to our consumers, we want to inject that concept into the advertising experience."
The comparison to Discover Weekly, Spotify's signature personalized playlist product which has gained social status as a stand-alone brand ("I was listening to my Discover Weekly…") is quite interesting. The underlying priority seems to be delivering commercial content the user likes, just as Discover Weekly delivers music the listeners likes. It puts the element of discovery into advertising, a tactic which flows from Pandora's long-stated assertion that advertising is content.
Spotify has made other changes in its advertising strategy, including removing its inventory from AdsWizz, which was acquired by rival Pandora. The removal happened at end of July. Danielle Lee acknowledged that the move was "to maintain our competitive differentiation." In a recent earnings call, Pandora CEO Roger Lynch acknowledged that AdsWizz could lose some clients, and the company factored that into its diligence before buying AdsWizz. It seems obvious that Lynch would have anticipated Spotify's withdrawal. Even so, the loss of Spotify's roughly 100-million ad-supported listeners isn't exactly desirable. It's an adjustment for Spotify, too, though the company works with Rubicon Project, AppNexus, and its own private programmatic platform.
In its first quarterly earnings report after going public, Spotify reported that its ad-supported revenue was just €102 million compared with the nearly €1.04 billion delivered by subscriptions. It's possible that the approach of letting listeners curate their own ad experience will mean better results for all parties. It's also possible that listeners will skip every single ad and never upgrade to a subscription. We'll be watching closely to see if Active Media takes hold beyond this local testing phase.