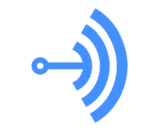 Anchor, a platform working to put podcast tools in the hands of the average person, is adding a new feature to help its amateur podcasters turn their work professional. Anchor Listener Support is an option for users to collect recurring monthly payments from listeners who are fans of their efforts. It's akin to the patronage model of Patreon, but built within the Anchor ecosystem.
The available tiers are $0.99, $4.99, or $9.99 per month. Most of the money generated by Listener Support will go to the creators. Anchor takes a 4.5% fee and the transactions are powered by Stripe, which charges a 5% plus $0.10 processing fee, from each transaction with your supporters. Creators can opt to cash out their contributions whenever they choose, but will have a $0.25 processing fee from Stripe when they do. Listeners can sign on to the system even if they aren't Anchor users, and they can also do so from the Apple Podcasts or Google Podcasts apps.
One last tidbit from Anchor: In the blog post announcing Listener Support, the company noted that "one out of every three new podcasts are now powered by Anchor," according to data from podcast analytics firm Chartable.